2016 Quick links
August 12, 13 & 14

Admission:


Friday $5
Saturday $7
Sunday $5
Weekend pass $15
Children 12 and under accompanied by an adult - free

Coming your way August 12 - 14, 2016!
50 Exibition Drive Bridgewater, Nova Scotia
Gates open Friday 5:30pm
Saturday & Sunday 9am

SSIM 2016 Vendors

Here at South Shore in Motion we strive to present not only the best display of vehicles to be found, to entertain fans with all types of events, but also to introduce them to a fine array of products.

Some of the best food to be offered is supplied by the Middlewood Italy Cross Fire Department and Mumma's Stink-pot portable canteen. Other specialty foods will be served including Li'l Orbits Donuts, cotton candy and ice cream. T-shirts, motorcycle accessories, decals, dress up accessories, die cast and collectibles are among many of the items to be found.

Interested in displaying, selling or promoting a service? Check out our rates and book your space now by clicking Vendor applications.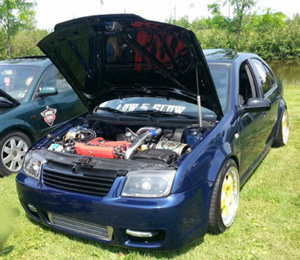 Testimonial for South Shore In Motion!
"Growing up in a small town with the majority of the population being seniors, there is not much to do throughout the year, unless you travel. This is why I look forward to SSIM.
"Cars and really anything with an engine have always been a huge interest and part of my life. I enjoy building, fixing and modifying cars - also wrecking and pushing them to their limits. Every year I enter the SSIM car show and burnout competition. Last year, I participated in their first "Car Soccer" challenge.
"There is no other event like SSIM - it has something for everyone, whether participating in or watching the excitement. Each year it gets bigger and better!"
Jon & Noel Barkhouse
"Turning engines, wheels & heads since 2004!"